Medical Treatment Information
Integrated nursing care service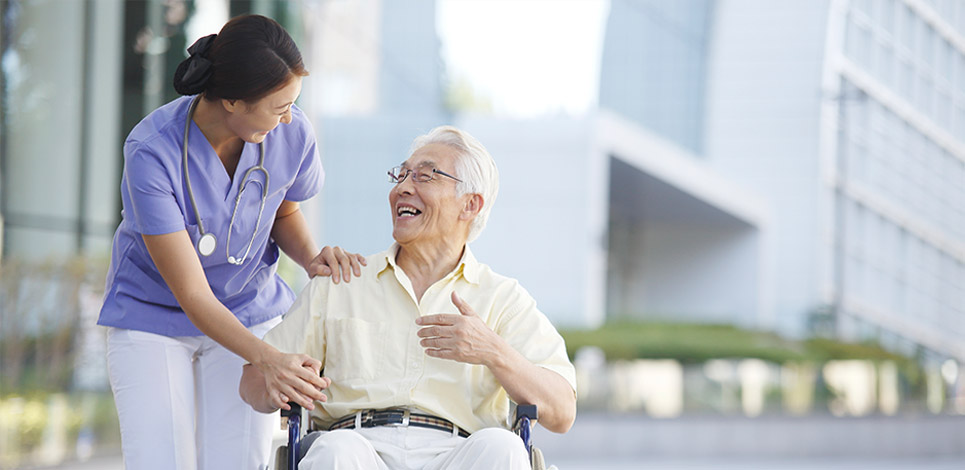 What is integrated nursing care service?
It is a system for all citizens that reduces the burden on patients and improves the quality of hospitalization services.
It is a service that provides high-quality nursing services 24 hours a day from professional nursing staff in the hospital so that inpatients do not need care of their guardians, caregivers, and family members. It improves the quality of inpatient treatment, drastically reduces the care burden for inpatients and their families, and provides higher quality patient-oriented medical services. By restricting visitors and having specialized medical equipment we can ensure infection prevention and patient safety.
Advantages of integrated nursing care service
01 Nurses, nursing assistants, and ward support personnel form a team to take care of the patient 24/7.

02 The burden of nursing expenses is reduced by applying health insurance.

03 The guardian's daily life is not affected because the guardian does not have to reside in the ward.

04 With a patient safety system, we ensure high-quality hospitalization services such as recovery, safety, and infection control.
(Double nursing manpower, electric bed with remote, fall detection sensor, patient monitoring, air mattress, etc.)
How to use
There are no separate restrictions on the eligibility for admission to the ward.
The patient has to consent to the use of the integrated nursing care service ward, and then the attending physician decides whether to enter the ward by judging the physical, mental and social conditions of the patient.
Guardian Residence
Guardian residence is allowed on the day of hospitalization, on the day of surgery/procedure, after filling out a request for residence.
Only one guardian can reside at a time.
Visiting time
Weekday : 6:00 PM ~ 8:00 PM
Saturday, Sunday, public holidays : 10:00 am ~ 12:00 pm / 6:00 pm ~ 8:00 pm
Please be sure to keep the visiting time to prevent infection.